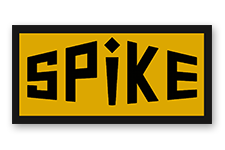 Removes
corrugations, ruts and potholes
Restores
proper profile of the road
Reduces
punctures and cuts to tires
SPIKE is a road maintainer that efficiently rejuvenates roads with two rows of rigid spikes. The spikes dig deep enough to get to the bottom of corrugations, ruts and potholes, while leaving the material in place.
A floating leveling bar spreads the aggregate across the surface. It can be adjusted to pull material towards the crown, to restore the profile of the road.
A powerful magnet is attached at the rear of the unit, to remove nails and damaging metals from your roads.
SPIKE can elimate windrows, which restrict water runoff and create hazards to drivers. This, combined with SPIKE's ability to pull up aggregate from beneath the surface, will create a more weatherproof, longer lasting driving surface. This also will create savings in material costs.
The simplicity of operating the SPIKE reduces the extensive training and expertise that is required to run a motor grader. The SPIKE can also be used twice as fast as the recommended speed for a motor grader. These two combined will save you time and help lower labor costs.
A 60-70hp tractor is recommended to pull the SPIKE which will reduce equipment and fuel costs.